Sports For Life
2021 - 2022 School Year
As we are optimistic that we will be able to offer some form of the Sport For Life (SFL) and Performing Arts (PA) programs during the 2021-2022 school year, we will be are opening registered at our Open House/Information Night on April 23 at 6:30 pm. 
The registration process is done through PowerSchool.
To register, log into your parent PowerSchool account and click on your student's name.  Choose your program by clicking on the PA/SFL logo and complete the registration form.  The $200 deposit must be paid online in order for your registration to be completed and submitted to the school. The deadline for registration is May 7 2021 and in order to effectively plan/timetable for the coming year, we will be unable to accept late registrations. 
If you do not have access to PowerSchool because you are new to the district, you can email a hard copy of the registration form to the school olph@eics.ab.ca. 
If you experience any technical difficulties while trying to register, please email the school at olph@eics.ab.ca and we will endeavor to contact you within 48 business hours.
We know at this time, you may have many questions regarding how COVID-19 may affect these programs in the 2021-2022 school year.  As with many things over the past year, our plan moving forward must be flexible. Both programs will follow rules and regulations developed in collaboration with EICS and guided by protocols set out by the Alberta Government.  Should there be restrictions in place that limit activities, therefore reducing the costs, fees will be adjusted accordingly as we proceed through the school year. More specific information about program details will be shared with families at the start of the 2021-2022 school year when we have the most up-to-date information.
It is important to note that voluntary withdrawal from the program after June 14 will result in a loss of the $200 deposit.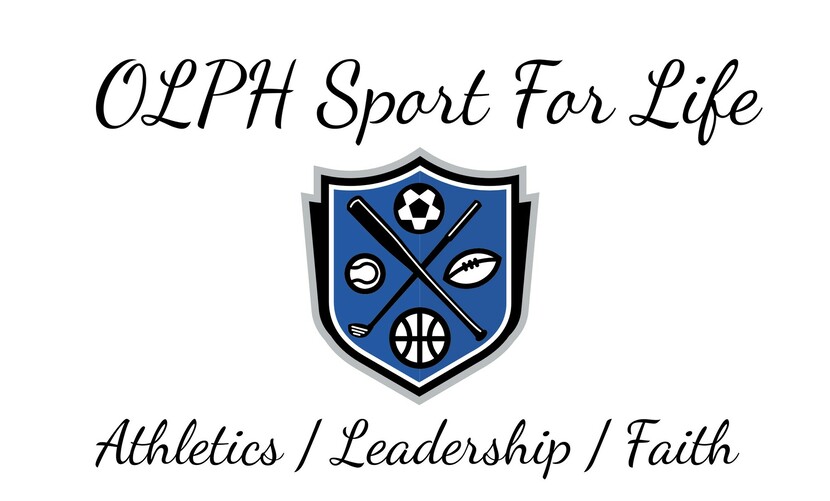 Sport For Life Information Brochure
About Sport for Life
The mission of the Sport for Life Program is to provide students exposure to a variety of sport and recreation activities in a Catholic environment with a focus on creating life-long active and healthy lifestyles. Students will have the benefit of building athletic skills, along with leadership qualities in a faith-filled setting.
The program is based on the Canadian Sport for Life (CS4L) model, which is a movement to improve the quality of sport and physical activity in Canada through improved athlete training and better integration between all stakeholders in the sport system, including sport organizations, education, recreation and health 
The program will be based on the following curricula:

Physical Education
Health
Career and Technology Foundations
Topics of Study 
Sports Leadership
Health and Nutrition
Sports Psychology
Training Principles
Performance Evaluation
Sports Injuries
Sports Careers
Personal Development
Open to Grades 5- 8 
Students receive instruction of core subjects: Mathematics, Science, Social, Language Arts, and Religion.
Students take 1 additional CTF option course in grade 7 & 8.
French Immersion students choosing to take the program will have no other options available to them that year.
All classes will be supervised by certified teachers.
For specialty sports, certified instructors will be employed to ensure correct training and implementation.
Based on Canadian Sport for Life (CS4L) and Long-Term Athlete Development (LTAD), a developmental pathway whereby athletes follow optimal training, competition, and recovery regimens
For more information, please download the resource below or see the OLPH Sport for Life website.