Sports For Life
Sports For Life Coming in 2019-2020!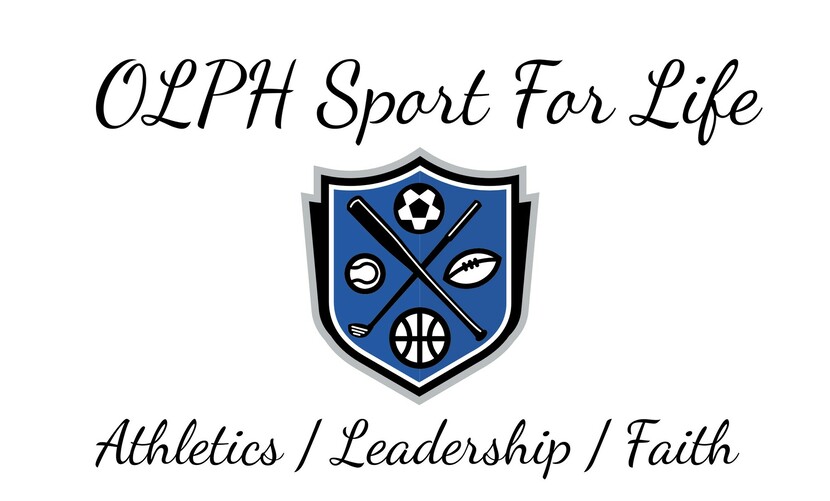 OLPH School is thrilled to announce that they will be running a Sports For Life program starting in the 2019-2020 school year!  
The mission of the Sport for Life Program is to provide students exposure to a variety of sport and recreation activities in a Catholic environment with the focus on creating life-long active and healthy lifestyles. Students will have the benefit of building athletic skill, along with leadership qualities in a faith-filled setting.
The program is based on the Canadian Sport for Life (CS4L) model, which is a movement to improve the quality of sport and physical activity in Canada through improved athlete training and better integration between all stakeholders in the sport system, including sport organizations, education, recreation and health 
The program will be based on the following curricula:
 Physical Education
 Health
 Career and Technology Foundations

Topics of Study 
 Sports Leadership
 Health and Nutrition
 Sports Psychology
 Training Principles
 Performance Evaluation
 Sports Injuries
 Sports Careers
 Personal Development
Open to Grades 5- 8 for the 2018-2019 school year
 Students receive instruction of core subjects: Mathematics, Science, Social, Language Arts and Religion
 Students take 1 additional option per term, or 1 full year optional course in grade 7 & 8
 French Immersion students choosing to take the program will have no other options available to them that year
 All classes will be supervised by certified teachers
 For specialty sports, certified instructors will be employed to ensure correct training and implementation
 Based on Canadian Sport for Life (CS4L) and Long-Term Athlete Development (LTAD), a developmental pathway whereby athletes follow optimal training, competition, and recovery regimens
For more information, please download the
Grade 4 EICS Registration for SFL
Re-Registration for Current SFL students