Grades Taught
Middle School - Grades 5 to 8
About
Welcome to École Our Lady of Perpetual Help Catholic School. We are a Catholic dual-track French Immersion and English middle school located in the heart of Sherwood Park, AB.
Introduction
Serving approximately 400 students, from grades 5 through 8. In partnership with school staff, students, and the community, École OLPH works hard to provide a supportive learning environment where our students feel welcomed, cared for, and safe.
By offering a balance of academic courses and a broad range of unique programming, from French Immersion to Sport for Life, we endeavor to foster a life-long love of learning.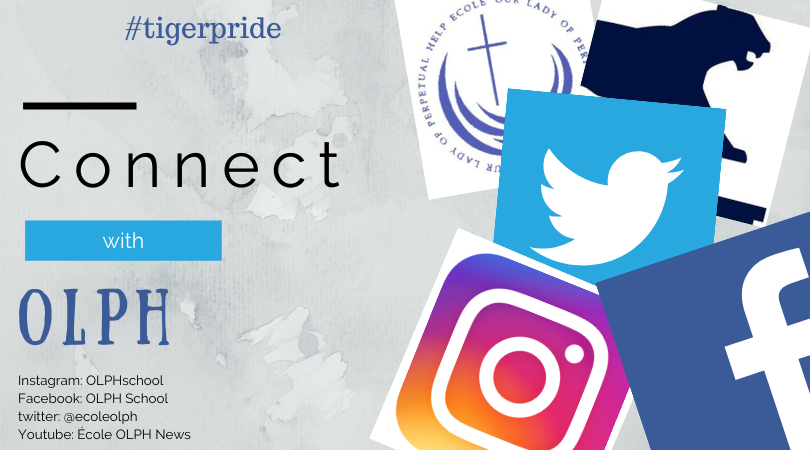 Connect with us!
Mission
École OLPH School is committed to quality Catholic education in both official languages.
Philosophy
At École OLPH, we work in community to ensure the success of each learner. Our decisions and actions are focused on language development (in both official languages - French and English), fostering learning, an appreciation of culture, a healthy lifestyle, and a safe and caring spiritual environment. Our students will:
Work to create a better world by living a spiritually rich life, as supportive and contributing members in our community.
Have the skills and knowledge necessary to live a healthy and active lifestyle and to reach their true potential.
Beliefs
We believe:
That Jesus Christ and his teachings are the foundation and core of our Catholic school division.
That a quality education is a continuing process that develops the whole person in an environment which encourages success.
That we live out the Catholic faith through our words, our actions, and our interactions.
That Catholic education is a shared responsibility among the home, the school, the parish, and the community.
That education is a lifelong journey during which excellence is actively pursued.
That everyone has worth and dignity as a unique creation of God.